Ivan Fepulea'i named captain of Samoa Under 20s
Marist St Pats prop Ivan Fepulea'i has been named captain of the Manu Samoa Under 20s side ahead of the Oceania Under 20 Rugby Championship.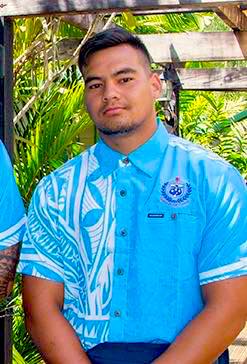 Ivan has traveled with the side to the Gold Coast where the tournament kicks off later this week also involving New Zealand, Australia and Fiji.
It's been a whirlwind couple of months for Ivan after heading to Samoa to trial for the side in late March he hasn't returned to New Zealand after making the squad. Fortunately he has been able to enjoy the comforts of home staying with his parents.
On being named captain of the side, Ivan told the Samoa Observer 'It's huge. It's a privilege to be named captain. Carrying the name of Samoa is pretty big to me. I'm real passionate about it.'
It may be some time before we see Ivan back in red; this tournament is a warm up to the Under 20 World Championship which is being held in Georgia. Samoa's first game in that tournament is against defending champions England on 31 May.