A decade of Internationals rugby

Tales of legendary underdog teams are littered throughout cinematic history, teams like the Mighty Ducks, the Toon Squad and the SCLSU Mud Dogs... This is the tale of another sporting underdog that has climbed less cinematic heights, the MSP Internationals.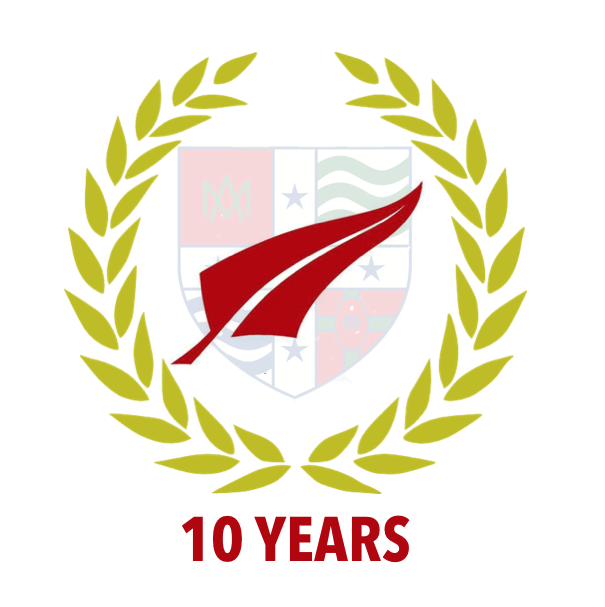 The two-time Wellington Rugby Reserve Grade champions celebrate their 10th anniversary in 2017 and have big plans for the season ahead.
But before we look forward, lets take a moment to reflect on the humble beginnings of this famous side. Foundation player and team manager Cameron Bath recalls those early moments...

'In 2007 a group of former 1998 Marist St Pats Colts players were having a couple of beers one night and we thought it would be grand to get the team back together for the following season. Though slower and a few pounds heavier, the idea was born. Give it up to Nick Lissette for leading the charge to initiate the formation and registration of the team.'

While new professional sports teams often have flashy competitions to choose their team names, the Internationals have much simpler origins. The team's now famous moniker was actually coined moments before their inaugural match. It is rumoured that Cameron Bath, while looking for playing numbers, was approached by an individual who was looking for his team.
He recounts the infamous events: 'The team not knowing everyone in it's entirety, welcomed a late arrival, a young and wiry chap who proclaimed he was a nifty left winger. He asked, "is this the Marist Internationals?" to which a reply "yes, we are Marist from Kilbirnie". He said "excellent" and proceeded to get changed.
The reaction the lad later received upon strapping on his shin guards made him quickly realise that not only was this not his team, it was not even his sport! It is said that no human has ever moved so quickly out of a playing kit. Perhaps he could have been useful on the left wing, we saw him later in Green and White for the Marist Internationals Soccer team.'
The individual may have left but the name stuck.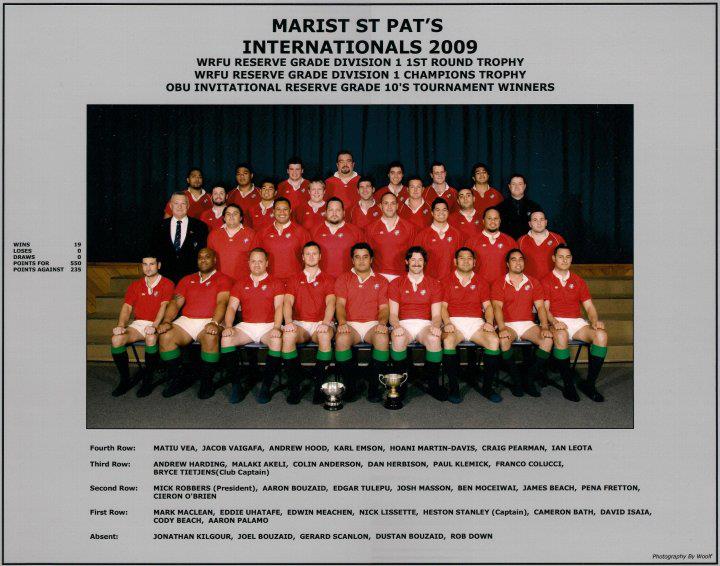 The team soon picked up regular players of their own and quickly established themselves as a perennial force in the Reserve grade, earning themselves a reputation as one of the most socially competitive and competitively social sides in rugby. Arguably their finest season came in 2009 when they went undefeated for the entire season and won the first of two grade titles.
While 2009 was their most successful, 2012 rated as fairly satisfying. 'To make the final and defeat a star studded Poneke RuffNuts side full of former and recently former Premier players from different clubs with only 14 players for over 60 minutes - how do you top that?? That was a good day... and night!'

Like all good sides, the Internationals have their own traditions. Perhaps their most recognisable is the team blazer, a custom that started in the first year. Each player had to purchase or procure a blazer but spend no more than $5 on it. This had to be worn to games, social occasions and any time the Internationals were being represented. In the second or third year badges were created and they had to be included on your blazer. When a new badge is received it is a requirement that the person receiving the badge must hand sew this onto their blazer in the changing rooms to the satisfaction of the senior team members.
After 10 years of banter and general shenanigans its easy to wonder what the secret is to the side's longevity. Cam explains some of how the side has stuck together, 'We play for a great club and the elements the club holds true is what the team strives to enhance. The culture, the camaraderie and a sense of belonging where the focus is all about "winning" on and off the field.'
'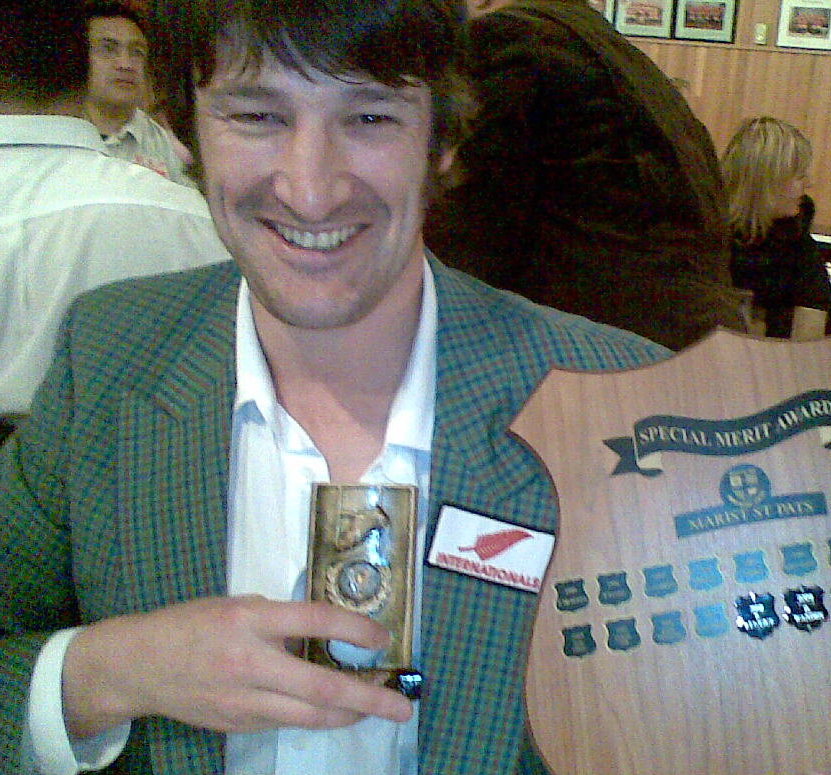 This doesn't always mean on the scoreboard, it's being able to field 15 starters each week, being able to play an enjoyable brand of rugby, pulling on a jersey whether it was last week or last decade, being able to enjoy a beer with your team mates after every game, being able to bring your family to the game and team BBQ days. To play as hard as you want on and off the field, not to be judged as a person or player, but on how much you want to have fun.'

Those socially competitive principles have resonated with many new players which has helped to recruit young bucks to keep the older guns on their toes. Ironically the Internationals have also subsequently acquired players from Ireland, Scotland, England, South America, Canada and many more, all on OE or recent immigrants, some even using Google to find out about us and registering interest with us. It has grown to involve all walks of life. 'My philosophy has always been, if you turn up and if you can tackle, then you can play!'
The Internationals embark on their 10th year of rugby on Saturday 8 April. New players are always welcome and can get in touch with the team by emailing msprugby@xtra.co.nz
---
Are you looking to reconnect with rugby in 2017?