Reds prepped for tilt at silverware

The Marist St Pats Reds have been an institution of the Under 85kg grade for a number of years and this Saturday they have their eyes on their first silverware since the 2011 incarnation won division two. After beating Wests 17-6 in the semi final the Reds will host Upper Hutt Rams in the final on Evans Bay Park at 2.45pm.
This years squad features a good mix of new players while stalwarts like Jordan 'The Gentleman' Wilson (Team MVP in 2008, 12, 14), Reuben Ouwerkerk and Aaron Telfer remain - with over 25 combined seasons between that trio.
Fellow team veterans Tim McBride and Jarred Burns took over the coaching duties a couple of years ago and have really pushed the phrase 'have a go'.
Tim says 'if you think you can do something special... do it. All year we have taken one penalty shot as we have always wanted to put the pressure on and convert chances in to tries. This is why we have had almost 20 different try scorers this season.'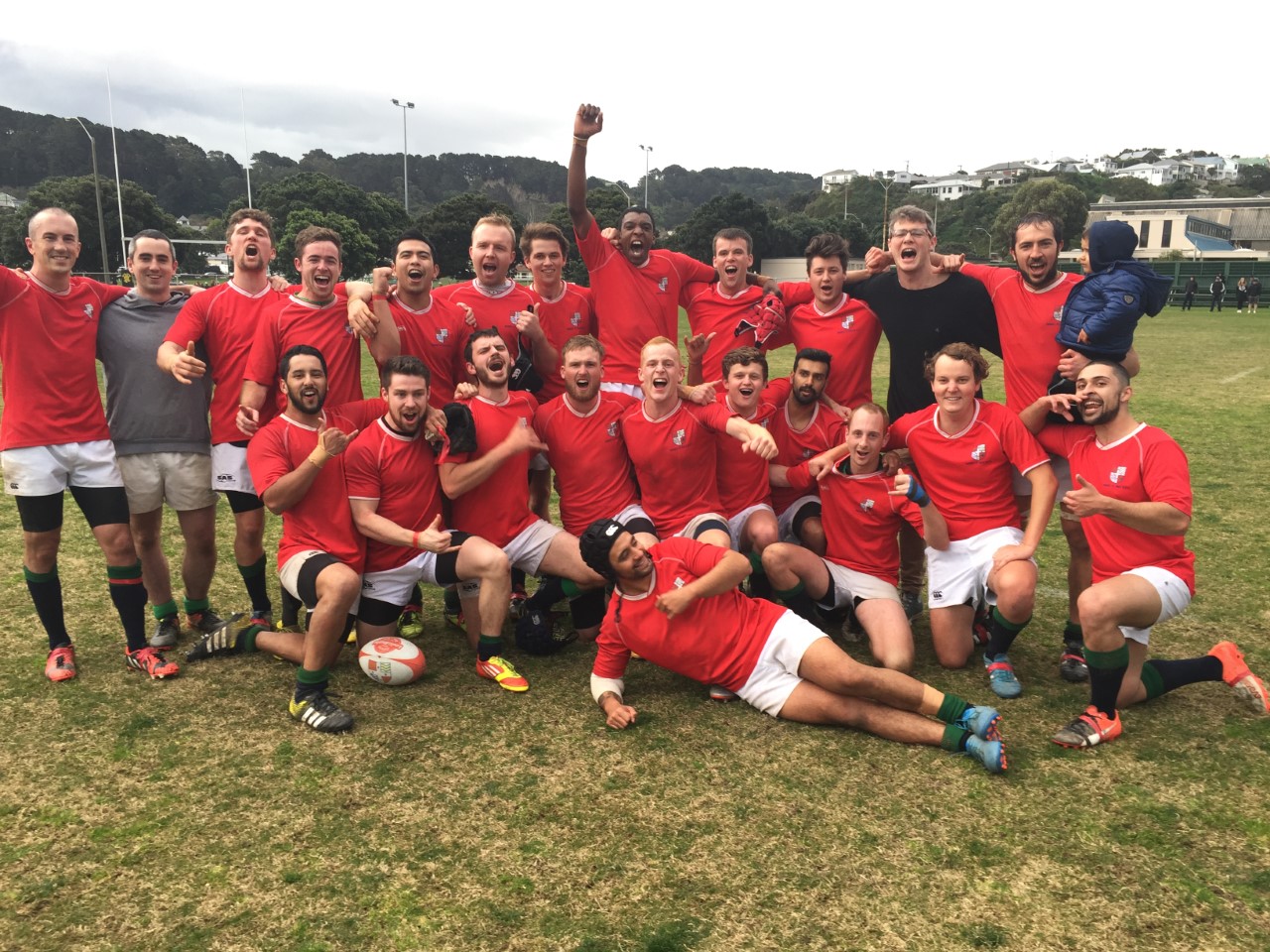 If you're coming down to Evans Bay on Saturday, keep an eye out for Theo Betteridge who in his first year with the team has been an absolute demon at fullback scoring from all positions. Also, Abis Hurihanganui has slowly been moving to the smaller numbers and increasingly become a dominant force.
'Off the field it has been a great team who have all enjoyed each others companies and the occasional lemonade or Fonterra Terror.'
On Saturday you can expect the team to play with the same positive attitude, 'we will play a running game and a strong defensive Red Wall will set the tone for the game.'
In terms of their opposition, the Reds have played Upper Hutt twice this season, losing to them 16-14 in the first round in a tough game out there and then beating them 38-28 on the St Pat's Artificial in the second round. Expect a tussle on Saturday.
Coaches McBride and Burns both happen to be overseas on Saturday but have full confidence in captain Josh 'Yoshi' Livera and the side to do the job!
Marist St Pats vs Upper Hutt Rams
Tony O'Brien Shield
Under 85kg Divison Two Final
Saturday 26 August at 2.45pm
Clubrooms will be open following the game

Quick facts on Marist St Pats Reds:
Captain: Josh 'Yoshi' Livera
Player/Coaches: Tim McBride and Jarred Burns
Top try scorer this season: Theo Betteridge, 13 tries
Top point scorer season: Theo Betteridge, 146 points
Longest tenured player: Jordan Wilson, 12 seasons (2005)