An Under 85kg dynasty

Winning a sports competition multiple years in a row isn't easy. Just ask the Crusaders, Chicago Bulls or Manchester United. But another team in red is giving all these great teams a run for their money in terms of the number of titles they've won on the trot.

On 15 June, the Marist St Pats Blues beat Tawa 16-12 to claim their fifth JC Bowl title in a row for winning the first round of Wellington's Under 85kg Division One competition.
The Blues won all nine games of the first round by a average margin of 48-2 with only two teams able to score against them. However captain David Rice notes that the grade is as competitive as ever, 'regardless of what some of the scorelines may suggest, we've had some very tough matches this year. I definitely feel that the physicality of the grade has picked up a notch, combined maybe with me getting older!'
One of the successes of the team has been the ability to keep the core together; although the squad lost some influential players in the offseason they managed to recruit well. On comparing the 2013 contingent to teams of the past, David says 'it's tough to compare sides, but I think we've definitely created more depth this year.'
The team now looks to the next phase of the season with the second round starting this weekend as the team looks to defend the Paul Potiki Shield for the fourth straight year. David knows this will be a tough ask, 'teams vastly improve over the course of the season so we will need to be on the top of our game if we are going to have any chance of defending the title'.
The club has every faith that they will do just that and wish Andrew, David and the rest of the team all the best for the second round!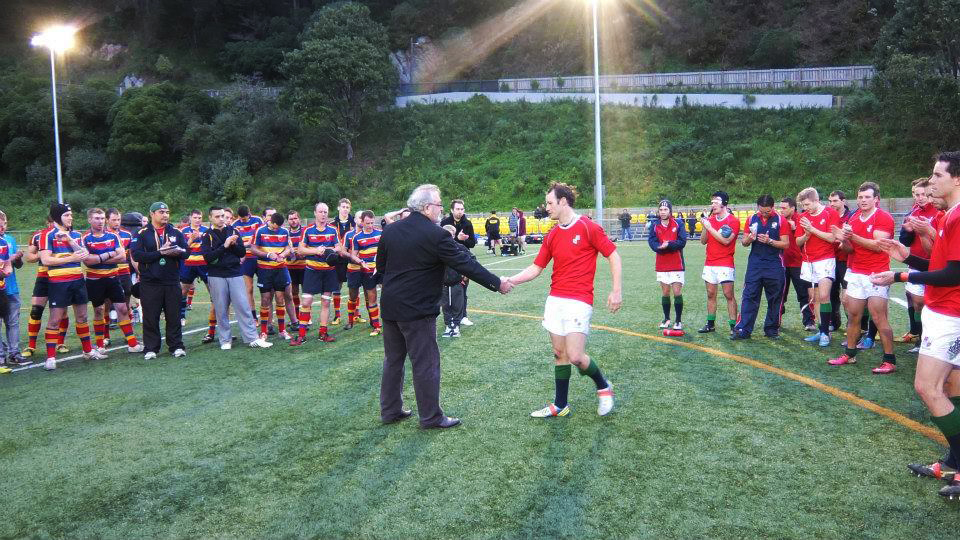 Captain David Rice is presented with the JC Bowl