What is it about the Marist St Pats Under 85 Blues?
Following their 51–0 win over the OBU Onslow Bunnies, the MSP Under 85 Blues rugby team have not conceded a single point in their three regular season and one preseason match to start the 2013 season. The Blues have now won their last 25 games (since a last minute 10-12 loss in August 2011 to Poneke Dogs of War). That particular loss ended a 24 game unbeaten run that started in June 2010! This means that since June 2010 the Blues have lost once in their last 50 games; a 98% win ratio!
The JC Bowl trophy (the WRFU Under 85kg Division One first round trophy) has been won by the Marist St Pats Blues for the last four years. Further, the Blues have lost just three JC Bowl games in the past seven seasons (including the 2013 season to date).
However, the story doesn't end there.
The Marist St Pats Blues have won the Paul Potiki Shield final (the WRFU Under 85kg Division One second round trophy) for the last three years. The Blues also played in the 2007 final (losing 7 - 0 to Poneke in their only loss of the season) which ended a 23 game unbeaten run and also played in the 2009 final (losing to Wellington 15-9). The Blues have played in all five WRFU Under 85kg Division One finals played in the last 7 years (no final was played in 2006 or 2008) winning three - a 60% finals win ratio!
The Blues have compiled an impressive winning record. But, importantly, the team has fun off the field as well as on the field says master coach Andrew Robinson.
Andrew is back in search of a fourth consecutive title with the Under 85kg Blues in2013. Marist St Pats wish Andrew and the Blues all the best for the remainder of the season.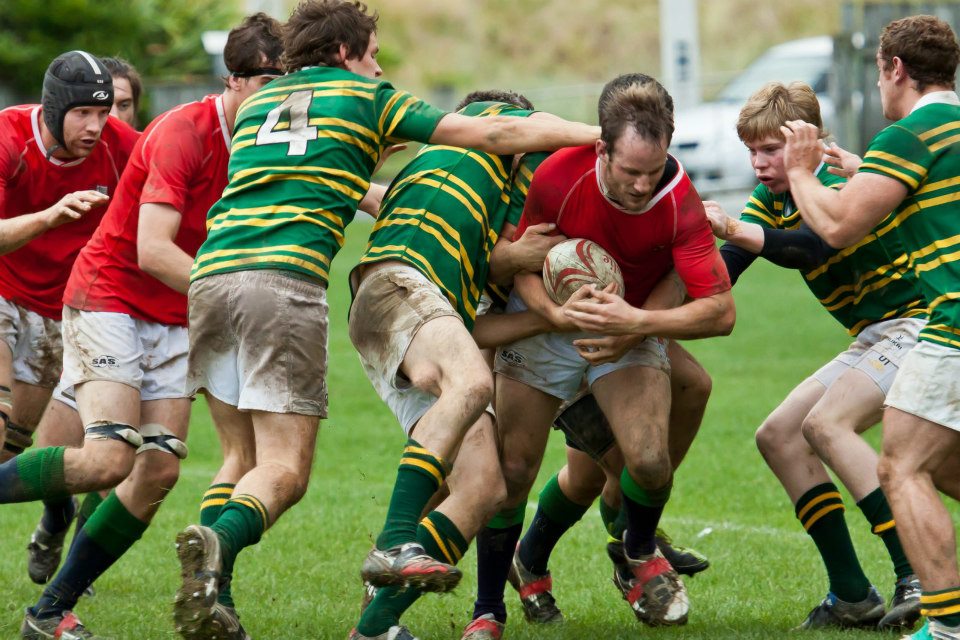 Captain David Rice in action for the Blues in their recent 72-0 victory over Eastbourne