Isaia Petelo celebrates 50th cap in style
Midfield stalwart Isaia Petelo earned his 50th Premier cap for Marist St Pats and celebrated with two tries in the Red Machine's 56-20 drubbing of Upper Hutt Rams.
Those who witnessed the first 20 minutes of play would not have predicted the onslaught MSP inflicted in the remaining 60 minutes. Sloppy play and casual defending saw the team slip behind 5-17 and left the Evans Bay faithful scratching their heads.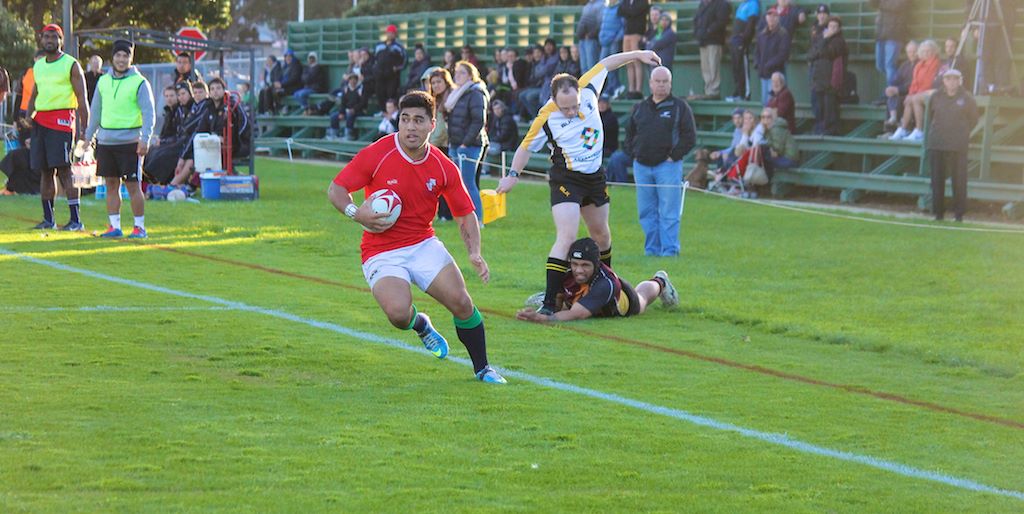 But the Red Machine soon kicked into gear and scored eight unanswered tries in what turned out to be a demolition of the newly formed Rams.
This was a much needed confidence booster after the disappointing loss to Petone last week. The Premiers now sit third equal on the table but have a big challenge facing Oriental Rongotai next week.