Fresh look to the Red Machine for 2018
There will be a new look Red Machine when our Premiers take the field in their opening round match with Tawa this Saturday. With injuries, retirements and player movement no less than seven players will be absent from the Marist St Pats starting lineup that beat Tawa 31-13 in last years opening round.
Despite the a number of personnel changes, Head Coach Andrew Robinson has confidence that his side has the goods to compete for silverware in 2018. 'Marist St Pats has always had great playing depth and we have had big numbers coming to preseason and working hard and putting their hands up for selection which is great for the club.'

While we'll be missing a few familiar faces, the offseason additions are very exciting. The forward pack will add Wellington Development lock Anthony Pettett and exciting young loose forwards Naitoa Ah Kuoi (Wellington College), Xavier English (St Pat's Town) and Tom Horan (Australia, below right).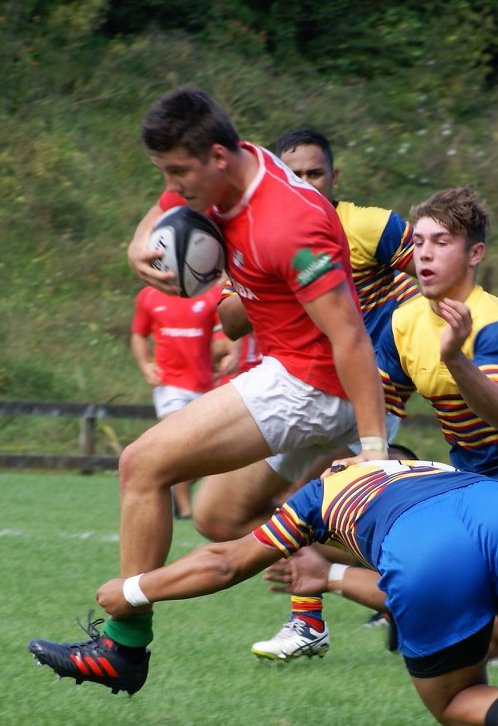 These players have been fixtures in age-grade teams and are ready to test themselves in the top club grades this season. From the sidelines, Andrew Robinson and Bernie Upton start their second season as Premier coaches and have added Murray Tocker and Arden David to their team in the offseason.
'I think we learned a lot as a coaching group last year and being able to implement some of those learnings already means we are ahead of where we were at this time last year. Despite a number of players shifting overseas or to other provinces to further their rugby careers we have some great talent coming through which is exciting.'
While we've been enjoying the summer to remember, our players and coaches have been preparing for the new season since last October. We look forward to your support this weekend and throughout the season as they look to make those preparations count.
The Swindale Shield kicks off at this Saturday's Gala Day with our Premiers taking on Tawa at Awaikarangi Park at 2.30pm. We look forward to seeing you there! Check our Facebook page on Friday for our starting lineup...
---
Get involved in rugby in 2018

---
Marist St Pats - Gains/Losses

| Gains | | Losses | |
| --- | --- | --- | --- |
| Anthony Pettett | Johnsonville | Valentine Meachen | Manawatu |
| Jason Hoffman | Hutt Old Boys Marist | Michael Buckley | Hawkes Bay |
| LA Moemai | Hutt Old Boys Marist | Isaac O'Connor | Ireland |
| Tom Horan | Australia | Jack Taulapapa | France |
| Naitoa Ah Kuoi | Wellington College | James Zino | England |
| Xavier English | St Patrick's College | Ha'amea Ahio | Southland |
| | | Peter Sciascia | Retired |
| | | Sean Bridge | Retired |
| | | Ben Nansett | Retired |
| | | Henry Burns | Should surgery |
| | | Dudley Parsons | Not playing |
| | | Jordy Walsh | Not playing |
| | | Corey Lawrence | Poneke |
| | | | |