Peter Sciascia to join exclusive 200 club
When Peter Sciascia played his first Premier game for Avalon against Johnsonville in 2004 it's probably fair to say he wouldn't have expected to be playing his 200th Premier game for Marist St Pats some 13 years later. In a twist of fate, Peter will play his 200th Premier match against the same opposition as he made his debut, Johnsonville tomorrow at Evans Bay Park.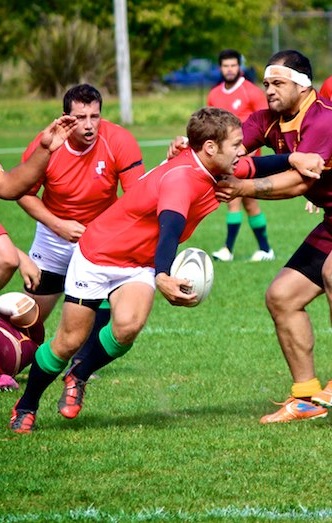 Through the mid-2000s Avalon were regular Jubilee Cup participants and Peter was a key part of that side, winning Wellington Rugby's Best and Fairest competition in 2006.
After the 2007 season Peter decided it was time for a change and made the move to Marist St Pats where his good friend from Napier Boys High School, Ryan Kuggeleijn, was playing. The move immediately proved fruitful as he played an integral part in MSP's back-to-back Jubilee Cup wins in 2008 and 2009.
Peter remembers his first game in red, a 29-5 victory in the second round of the 2008 Swindale Shield. 'It was against Tawa out there and we won by a good margin. I remember the half time talk from Kevin Horan most; he told the forwards exactly what he thought about ball they were delivering to me.' That ball obviously got better as the side went on to win that year's Swindale Shield.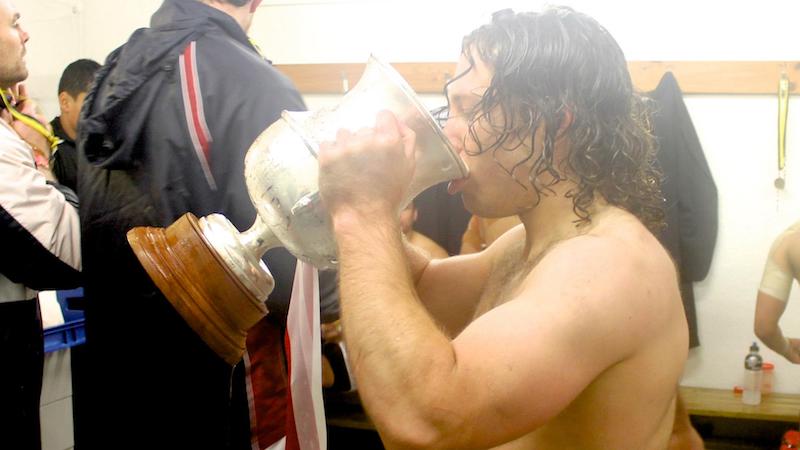 One of Peter's great attributes is his ability to enjoy the game. In the heat of battle he always has a smile on his face and enjoys witty exchanges with his opposite and on occasion the referee. Peter has also shown great longevity over his Premier career, in his 126 games for Marist St Pats to date he's played against some strong opponents and seen off a number of contenders for his No. 9 jersey.

'The guys I have had the most fun playing against were Nick Risdon, Sean Hay and Tomasi Palu as they have been around as long as me and we always had some good banter out on the field.'
'I have always tried to be in the best shape I can so when fitness testing comes up I will be some where near the front. I have been lucky enough to have been inside my partner in crime Tons for 90% of my games for Marist St Pats.'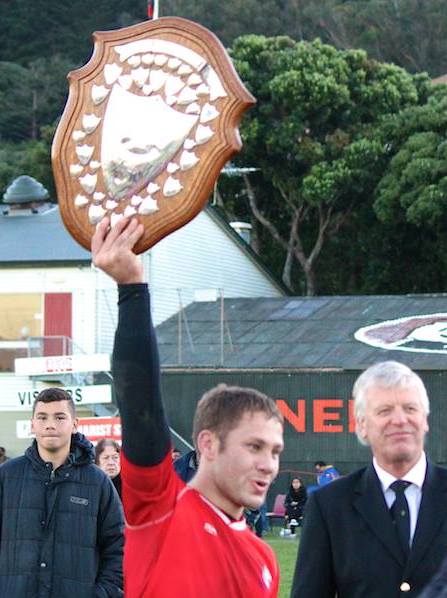 That partnership with Fa'atonu Fili has seen the pair terrorize opposition defences, particularly through their 2012 Jubilee Cup and 2014 Swindale Shield winning campaigns - the latter with Peter as captain, something he holds great honour and pride in achieving.
As one of the most consistent halfbacks in Wellington for 13 years, many consider Peter very unlucky not to have been given the opportunity for higher honours - but now he is just concentrating on enjoying his footy.

'I have said a number of times to different people that this could be it for me but I know that when I finish I will lose something that I love doing and that is going into battle with my boys in the red jersey. So I am not going to say that I am done until that time actually comes. I gave up on playing for the Lions a few years back now and just want to enjoy playing for Marist St Pats.'
As he prepares for another big milestone in his illustrious club career, Peter wants to acknowledge his parents who have been huge throughout his time of playing footy. 'During my first four seasons down here they were still living in Napier and they would still make it down to watch 80% of my games'. He also wishes to say 'thank you to each and everybody who has supported my rugby and this club that has been a huge part of my life for 10 years.'
---
Are you looking to reconnect with rugby in 2017?