New Zealand Marist 7s tournament this weekend
The annual New Zealand Marist 7s tournament is on this weekend at Wakefield Park on Saturday and Sunday from 8.30am-12.30pm.
With both our Men's and Women's teams going in as defending champions we caught up with the team coaches to get their thoughts ahead of the tournament.
Women's coach Ryan Setefano:

We are really looking forward to this tournament as it is our last tournament for our 7s season and the girls have been putting in some hard work and have been training really well so they'll be looking to have a great last weekend together as a 7's unit. We'll have some great young talent in there and the girls a growing with each training.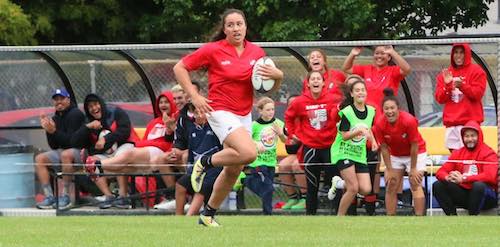 Tina Va'aua-Hamlin will captain the side and Monica Tagoa'i will be Vice-Captain. We go in as defending champs but there hasn't been any talk around that rather that they just go out and express themselves and enjoy each other's company.
Women's team
Georgia Broughton (TBC), Jaydah Timu, Siobhan Solofuti, Monica Tagoa'i (vc), Fa'asua Makisi, Taimane Siaosi, Cheyne Copeland, Tina Va'aua-Hamlin (c), Jane Bryce, Paige Va'auli, Tyrah Aspinall, Ainsleyana Puleiata
Men's coach Fa'atonu Fili:

It's been an up and down 7s campaign but this weekend is all about fun for us boys. There's no pressure to defend the title just trust what we've learnt and do the jersey proud. I have seen a lot of confidence from some of our younger boys so to see them come out of their shells has been really pleasing as a coach.
No A or B team this weekend the leaders decided to mix it up and whatever happens happens.
Men's Team Red
James Tuia (c), Tovio Apolo, Lawrence Lotovale, Ivan Fepulea'i, Jeremiah Tuiatua (SPC), Theo Waterhouse, Luke Donaldson, Pati Feleti, Kerrod Foaese, Ken Kapeli, Isaia Petelo (vc), Ryan Saunders
Men's Team White
Lucky Tuia (c), Corey Lawrence, Julian Tupai, Patrick Aukustino, Ian Leota, Bernard Schutz, Willie Schutz, Hinckley Siaosi, Tuga Mativa, Ryan Setefano (vc), Faresa Tasele, John Tenari