Brendan Reidy steps away from Premiers

Coach Brendan Reidy has made the decision to step away from the Premiers for the 2017 season due to increased business commitments.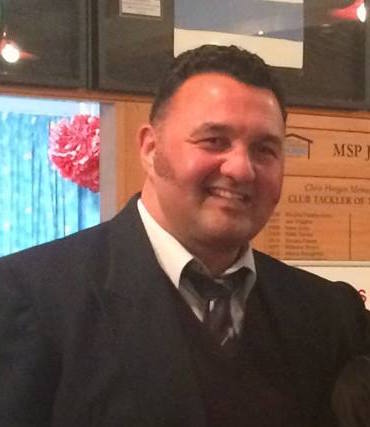 Brendan has done an outstanding job with the Premier side since taking the helm with Ross Bond in 2013. He took on the team in somewhat of a rebuilding phase and has developed a formidable forward pack that boasts depth and talent across a number of positions. His calm, intelligent approach to the game has earned him the respect of players and his peers.
Over the past three seasons the Premier side has won the Swindale Shield, Andy Leslie Trophy and Bill Brien Challenge Cup - along with two Jubilee Cup Final appearances.

The Marist St Pats Management Board would like to thank Brendan for his tireless work over the past four seasons. We would also like to thank his family who have allowed him to spend countless hours at the gym and on the fields of Wellington developing our players both on and off the field.

Brendan will stay with Marist St Pats in a Technical and Advisory role.